Facial Treatment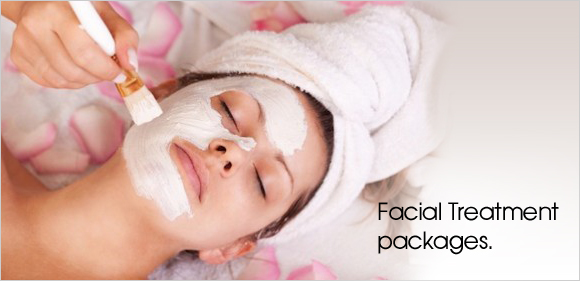 In search of relaxation and results? Whether your skin is dry or oily, sensitive or normal, whether you have only 30 minutes or several hours your certified Yon-Ka esthetician can recommend and customize the aromatic treatment that is best for you, both in the salon and at home.
Deep Cleansing Facial
90 minutes - All Skin Types/All Ages This is a fundamental facial – mild and deep cleansing, very effective in treating blackheads, whiteheads and acne. Featuring 5 exclusive phases and a relaxing massage, this facial will leave your skin feeling healthy. Indulge monthly.
$101
Deep Hydrating Facial
60 minutes - Dehydrated Skin, All Ages An ultra-hydrating, refreshing facial to control the effects of extreme moisture loss. Choose this treatment year round as soon as your skin starts to show symptoms of dehydration. Also recommended as a pre and post sun treatment for a lasting sun kissed radiance.
$116
Opitmizer Anti-Aging Facial
90 minutes - 45-55+ years Optimal lift effect – firming and contouring facial. The ultimate treatment for visibly younger looking skin that provides firmer and smoother, redefined facial contours with a lifting effect. Ideally recommended as a treatment course, once a week for 4 consecutive weeks then monthly for routine maintenance.
$121
Time Resist Facial
90 minutes - 45–55+ years Time defying, redensifying facial designed for anti-aging. Yonka has developed new protocols, combining manual techniques and time resist products to meet the specific needs of women aged 45-55. The Time Resist facial quickly reduces the effects of visible wrinkles and promotes total well-being.
$121
Excellence Code
90 minutes - 55+ years Exceptional global anti-aging facial that meets the needs of mature skin. This is a high performance and highly technical facial in a holistic and relaxing approach. Optimal results are achieved when received as a treatment course, once a week for 4 consecutive weeks. Also beneficial for monthly routine care.
$126
Essential White
60 minutes - All types The Essential White facial targets dull, lifeless and pigmented skin. A highly effective glycolic peel will brighten and unify your complexion and control dark spots. Recommended as a 4 week treatment – once per week – with a specialized home care regimen.
$121
Express Facial
35 minutes - All ages/All Skin Types An aromatic facial that allows you discover the Yonka line. Can be customized for purification, hydration and anti-aging.
$55